From illustration & Satirical Cartoons to Graphic Design & novel packaging formats that can be an extension to your music in visual expression.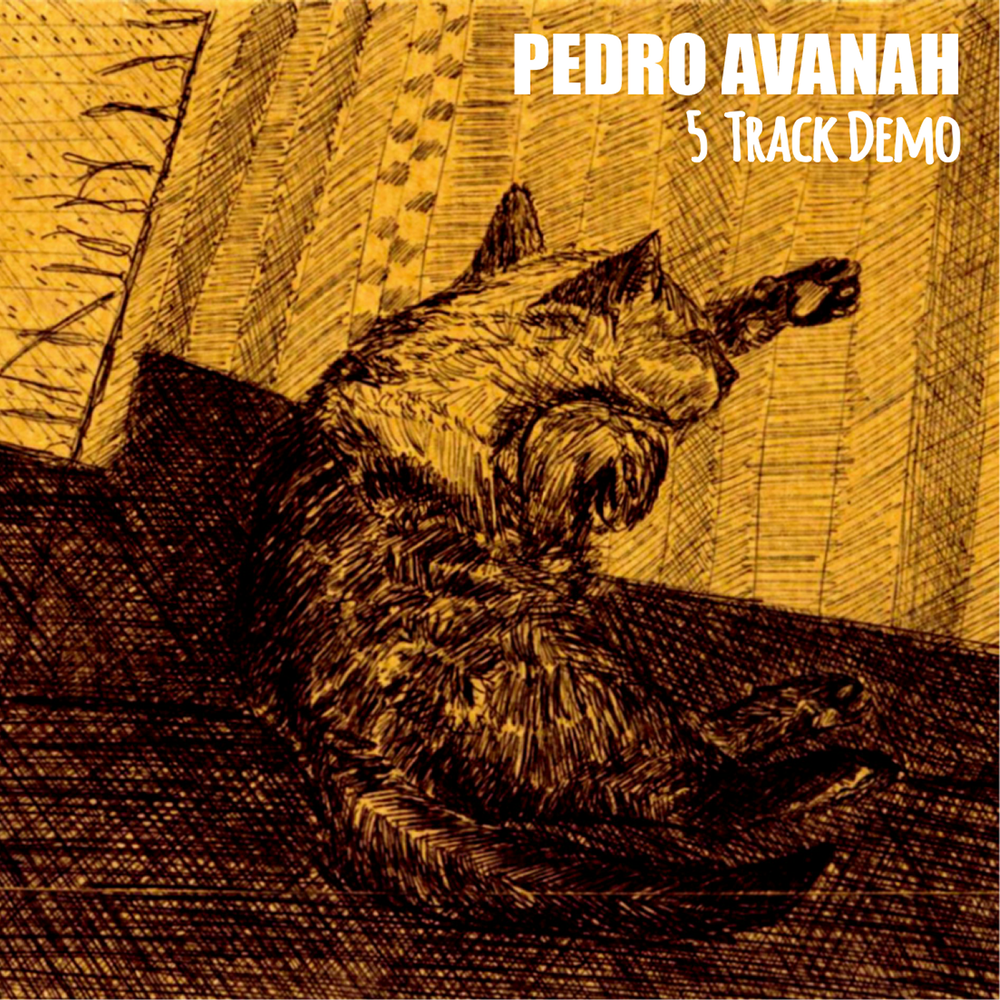 Hand drawn skills
Standard CD Sleeves
This CD/Album cover begun as a ball pen drawing on brown envelope post paper filling in line and texture of my then cat Soloman in East Duliwch. I then digitalized it and manipulated colour, adding a font to complement design.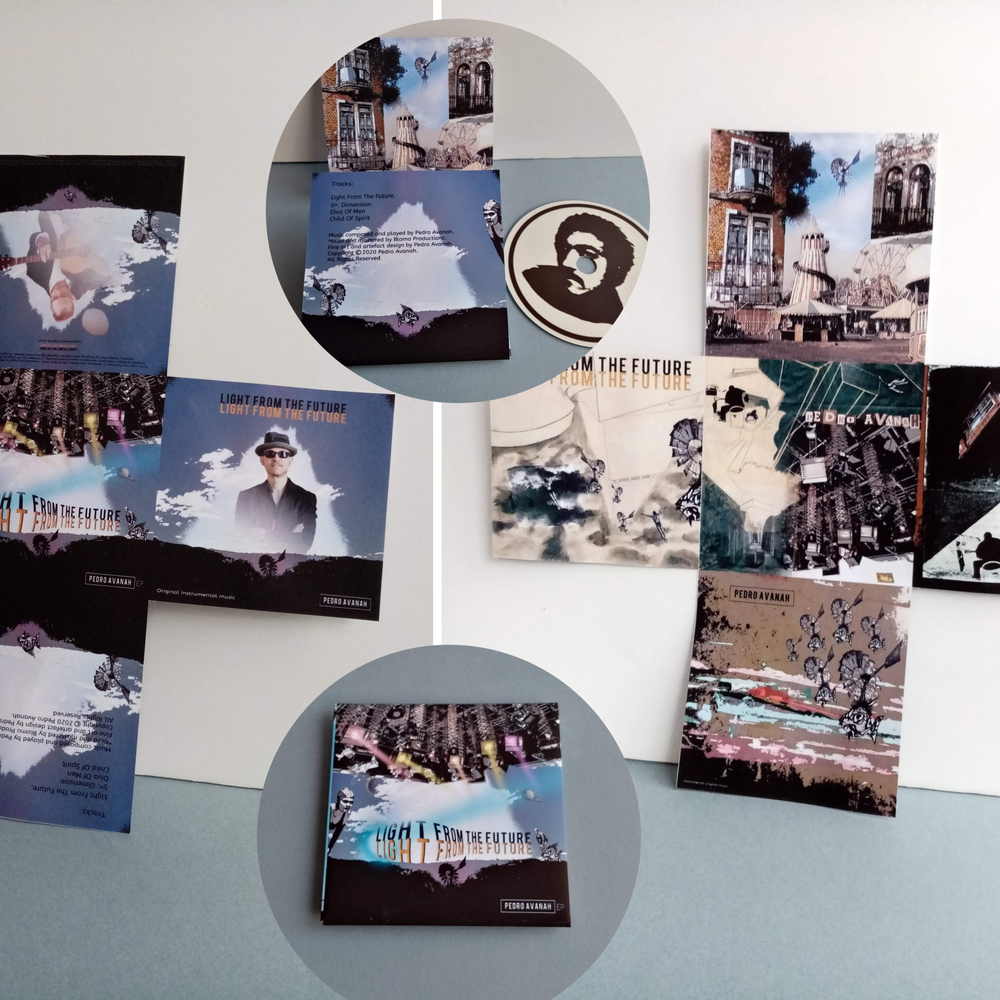 Making an expressive Artefact
Cross Style Fold Up CD wallet
This design came up as an idea to make better use of the standard square CD wallet size visual area. Too, no need for a jewel case but this option offers 10 printable sides as oppose to only 2 on the CD wallet. You can say so much more artistically and offer your fans something more memorable. You don't have to 10 different images, you can use for example, one larger image tiled across all panes.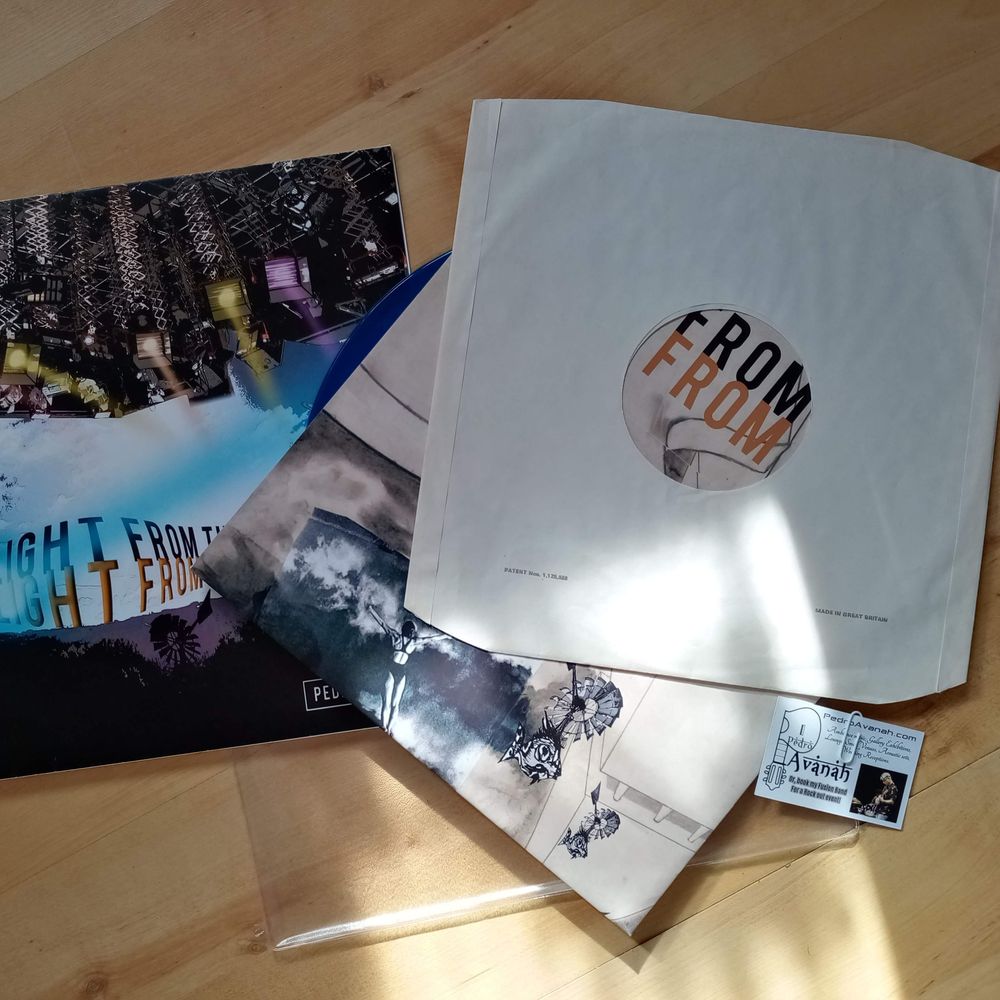 Print & Creative Design
Standard Vinyl LP Cover and inner sleeve
In this project I created a standard LP cover using a poster for inner sleeve. This inner sleeve is a A1 size print which is folded in 6 on 6 sides to accmmodate the record inside.  It is a throwback to the bedroom poster pop culture in which the music fan will unfold and display the poster as an extension of the artist's identity and self-promotion. I am also showing a second standard innersleeve with a hole in the middle and a plastic dust sleeve.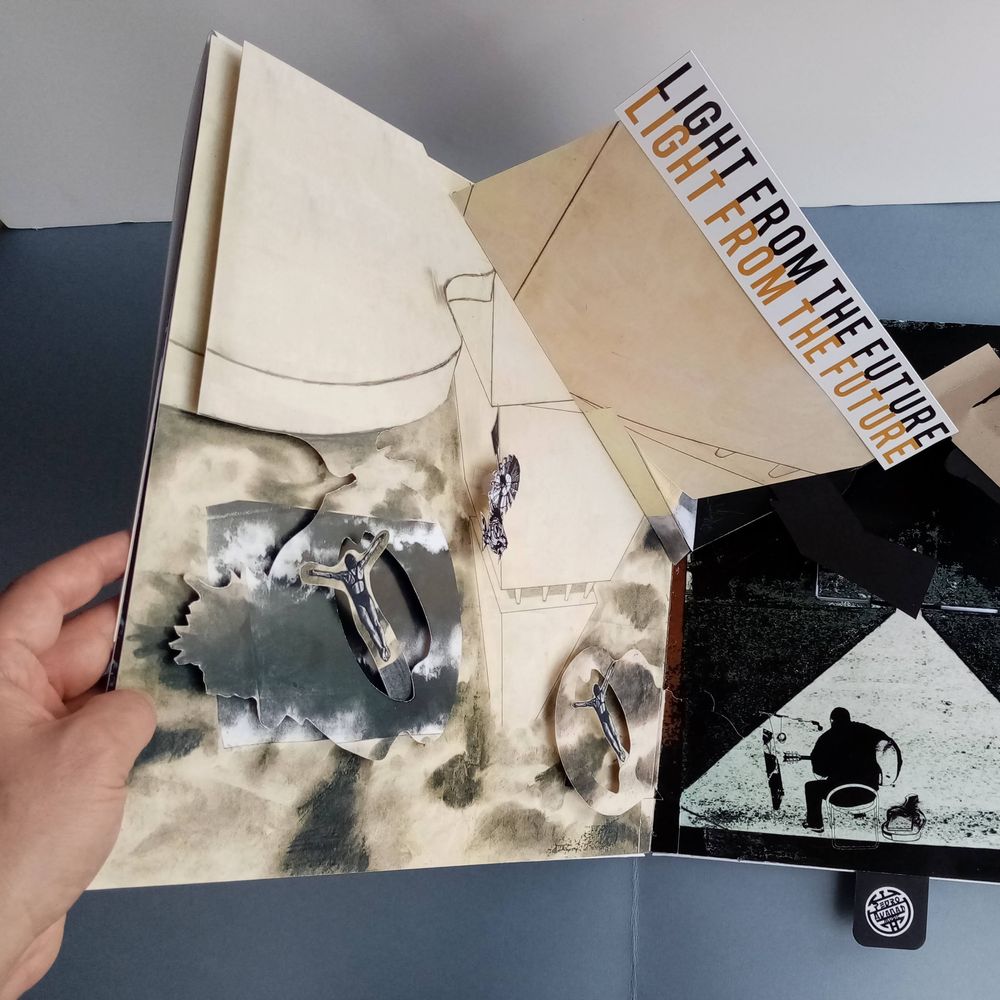 Custom Designs
Pop Up Style Double Album Concept
This began from looking at the double album concept where you have more image area to illustrate and shown off a great piece of art work. The front and back cover is much the same as a standard LP but when opening the centerfold you are shown a series of themed designs on floating planes and pop up elements on v-folds, automatic pull strips and reveal windows. More costly to make but artistically more adventurous.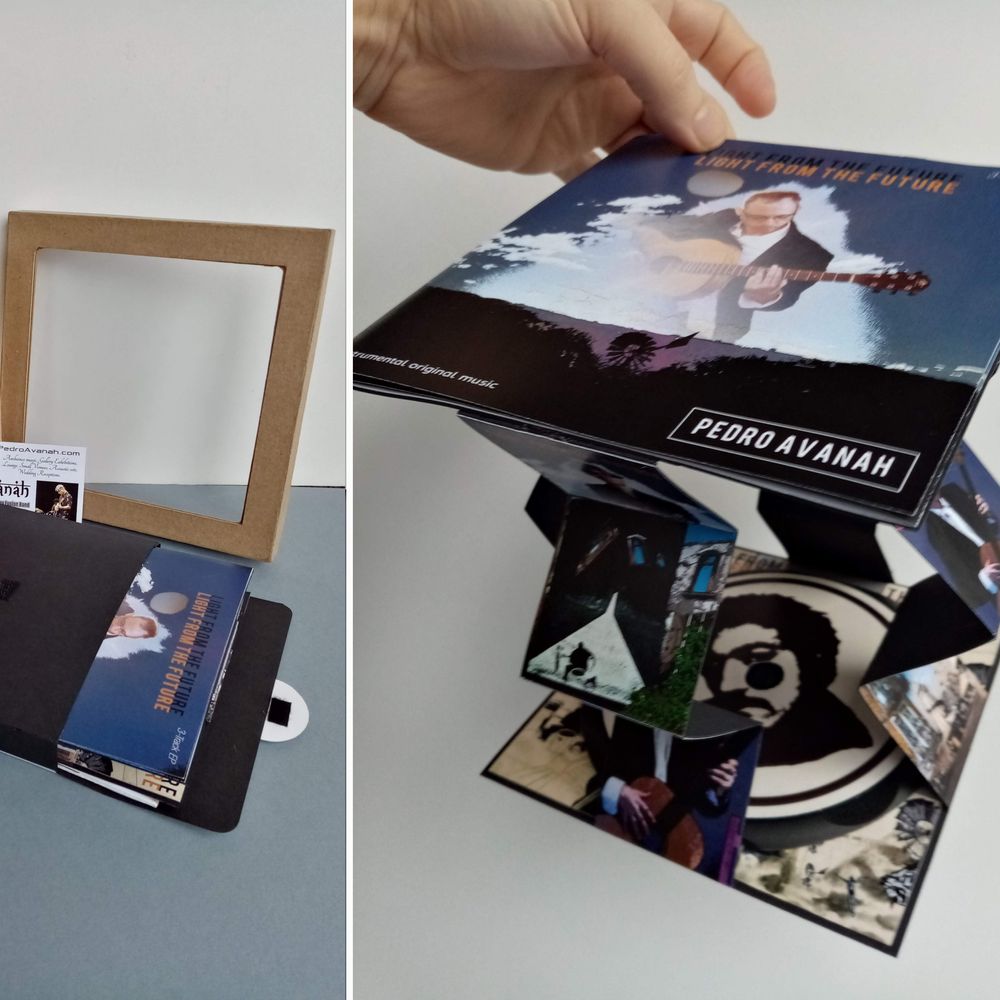 Arts and Crafts
Concertina Style CD holder
This is literally an idea "outside the box". It is unusual but it shows how creative you can be. Small photos decorate the four drop-strips making up the concertina effect topped with a standard CD sleeve. Folds into itself and is stored into a bespoke box. It also makes room for a A3 poster to sit on top of the cover as an added bonus.